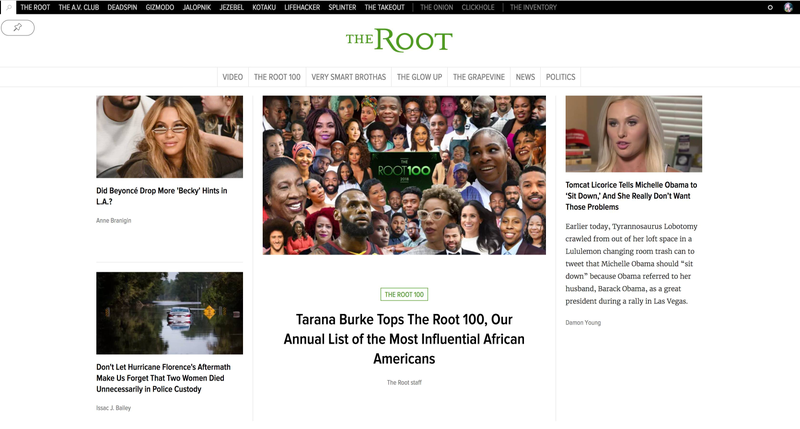 It is now possible to create a post using an external url. This external post type can be distributed anywhere a standard or featured post appears (2nd slot, curation modules, stream, splice, etc) but when clicked will route to the external url instead of the permalink.

This allows us to promote and distribute features (such as the Root 100 or Trump Docs) as if they were a native post. Historically we have not been able to provide a way to route traffic to these custom features and this external post type will take full advantage of our network and distribution options while giving them a boost in visibility and traffic.
The setup is quite simple:
1) Using the post type dropdown select "External"
2) This will open an option to enter a custom url. Enter that here.

3) You will also need to upload an image that will be displayed anywhere it is distributed.
4) Fill out Headline
5) Include a small call to action or description of the feature being linked to. This will appear as the copy in a post preview so keep it brief but provide enough clarity that a reader gets a sense of the content.
6) Publish post
Important: After the post is published it will resolve to the external url. You'll need to either visit the homepage stream or manage blogs to grab the permalink url of the external post. When you have located the post preview, right click and copy the url. You can now use that permalink url to add to curation modules, insets, recirc modules, 2nd slot, or splice to any blogs.
This is a big step forward in our ability to create and distribute content outside of posts (custom features, special sections, etc). We hope you will use the external post when planning for any of these features.